$>whoami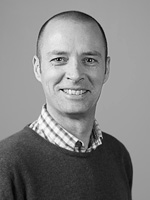 My name is Rafael Martinez Guerrero and I am currently working as a Chief Engineer at the Center for Information Technology at the University of Oslo. During the past years I have been a member of the Department for IT Infrastructure working with system monitoring, data analytics, automation and trending.
I got my first computer in the 80', an Amstrad CPC 6128 with a Z80 processor and 128Kb of ram, running CP/M Plus and AMSDOS. Since then I have used and tried multiple different systems and vendors but my main operative system for the past 27 years has always been Linux.
I am specialized in Linux system administration, PostgreSQL database administration, monitoring and capacity planning, automation, performance tuning, security hardening, high availability and disaster recovery.
About Emc2Net
Emc2Net is my homepage where I have tried to collect some of the projects, articles and presentations I had scattered all over the Internet since the 90'. All future articles and projects will also be published on this website.
For a long time I have been tired of having to maintain different frameworks, modules and technologies to be able to have these simple pages, not to mention all the security problems you have to deal with when running dynamic pages. So in early 2022 I moved Emc2Net from a Drupal/PHP/PostgreSQL system to a simpler solution using HuGo, an open-source static site generator. The theme used in Emc2Net is based on the Researcher theme. You can visit the old version of Emc2Net in the "Internet Archive".
If there is one thing I have learned over the years is to keep it as simple as possible to try to avoid problems and over complicated, unstable and unsecure systems.